Fun, Engaging, and Motivational Content to Inspire Health in your Workforce
A La Carte Menu of Services
1 Hour fun-filled lecture on a variety of health and wellness topics, such as stress management, ergonomics, and health-related issues. Starting at $495/class.
15 min/5 days week – Guided stretches and movements at your desk to reinvigorate your workday, paired with health tips. Starting at $495/week.
Group Fitness and Mindfulness Classes. Starting at $250/class, Various class lengths are available.
Nutrition and Food
Oriented Programs
Nutritional guidance, virtual meal prep, cooking classes and 6-Week Nutrition Program. Fees upon request.
Working with you and your staff throughout the week on diet, nutrition, fitness, rehab, and more. Employees would be able to set appointments for anything related to health and wellness fees upon request.
Adita inspires her audiences to lead healthy lifestyles through relatable life stories and EASY to implement tips and habits. Starting at $2,500/engagement.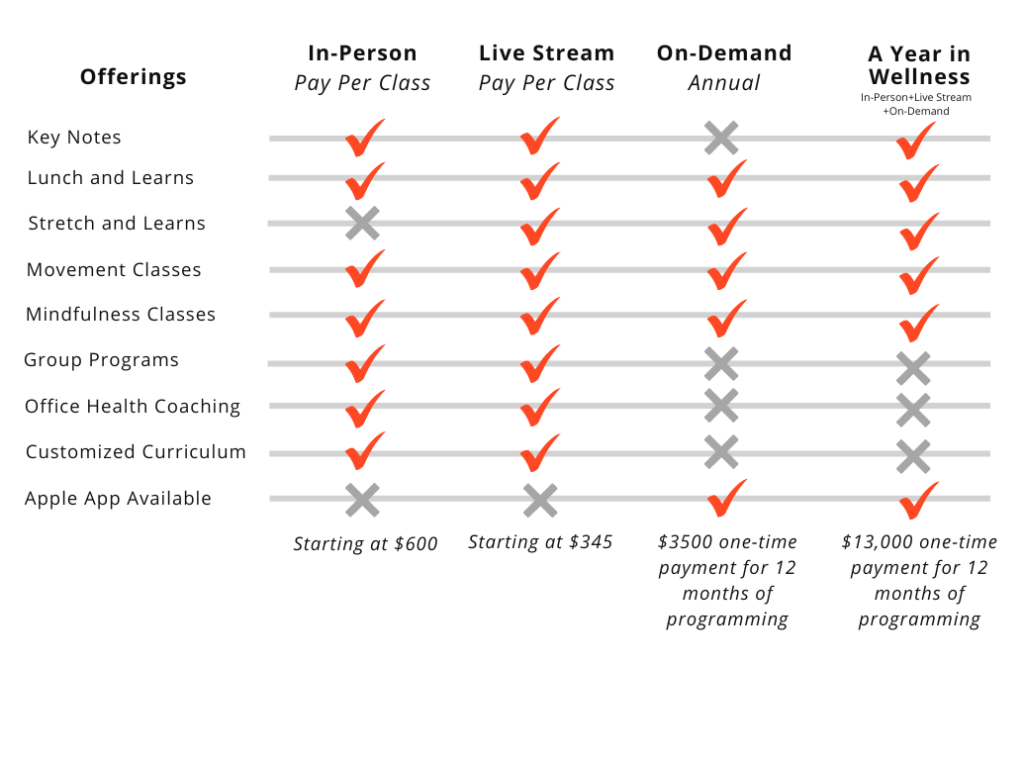 Adita brings her audiences a fresh approach to making healthy habits a part of each day. Any event needs a spark, to keep the audience engaged and leave with a great takeaway. With essential topics such as Stress Management and Immune Function, Adita provides real-life examples and solutions in such an entertaining way to make your next event successful.