---
It's Time to Prioritize You and Your Health! 2022 is HERE!
AditaLang
We all tend to take care of so many people and things during our day, but what does that really mean for us? Here we are in a new year, with new health priorities, does that mean we have more to add to our day?? In my coaching practice I deal with so many people who are exhausted helping their family and co-workers, that they have no time left for themselves.
Before you get carried away, setting your resolutions of losing weight, counting calories, and dragging yourself to the gym, I want you to take a moment and figure out what YOU need.
What do YOU need to give yourself more energy during the day? (and I don't mean caffeine)
What do YOU need to feel relaxed, creative, and centered, even during the craziest of days?
We all get carried away on the hamster wheel of life, the challenge is to step off and reevaluate what you really need. Before you set your resolutions into play, I want you to consider adding in my Top 5 Habits to make 2022 your best year yet:
Mornings kick off the energy and attitude of the day – if you start with chaos, you will end with chaos. Waking up at the last minute to get the family in gear or get yourself going, only drains your energy without giving it back to YOU. Let's try waking up 30 minutes earlier, with no one around but you. Take this time to enjoy a cup of tea and something you enjoy (this could be meditation, reading, or anything else that puts a smile on your face). By the time responsibilities kick in, you have set yourself up on a positive note.
2. Fuel your Body for NOURISHMENT
Every bite of food we take does a few things, it can nourish or slow us down. Grabbing a bagel on the run provides a quick pick-me-up, that soon slows us down and creates a craving for more. Foods that nourish, provides all the vitamins and minerals needed to create energy for the day. Even if fitness is not "your thing", eating like an athlete will keep your health, immune system, and energy at its best, at all times. The more stressed we are, the more processed carbohydrates we crave, and the easier it is to gain weight. Here's where mindset is so important, you deserve only the best quality foods…period. You are a finely tuned engine and its time to fuel it as such.
3. Sleep like the KING or QUEEN you are
Waking up feeling groggy or in need of hitting the snooze button, only demonstrates how poorly you are sleeping. Take note, you should wake up naturally before the alarm, feeling fully rested. If this is not the case, this area of your life needs a revamping. Don't get me wrong, I have kids that sleep in my bed sometimes, and this can be more than challenging, but when you look at your overall sleep, you want it SOUND! Getting to bed earlier, making sure your bedroom is pitch dark and colder than normal, are all key ingredients to quality sleep. This is an important aspect to stress management, weight loss, and general health, so I encourage you to reevaluate this area and make changes as needed.
Some love a great workout and others don't, I get it. Here's the thing, many of your daily movements can provide heart and muscle strengthening even better than the gym. When you walk around the office or at the mall…walk like you mean it, place some pep in your step. If you have the choice of elevator or stairs…run the stairs, with pep. When you have too many grocery bags…don't get lazy, lift them and use your legs. On a side note, even if you go to the gym, move with intention when you're not there, and your workouts will show results quicker.
In my world, I found myself doing everything simply because I didn't want to deal with my kids making a mess of things. Guess what, I was cheating my children, why, because these are tasks they will need once thy leave the nest. Folding laundry, taking out the trash, washing dishes, helping to cook, these are things they need to learn to do. On the same note, if you are blessed with a housekeeper, or even a roommate, speak your piece, and get them to kick in where they should. We all get to concerned about what others think, and then place too much work in front of ourselves, just because we didn't speak out. I don't know about you, but I'm exhausted from cleaning up after others…It's time to set boundaries and the workload straight.
As you begin to formulate your resolutions list, keep in mind that following my 5 Habits above will actually help you decrease your stress, lose weight, and create a healthier version of YOU! Now, wasn't the goal anyways? Happy 2022!
I am always here to help, so if you would like to set a virtual meeting, send me a note and let's make it happen. info@Aditalang.com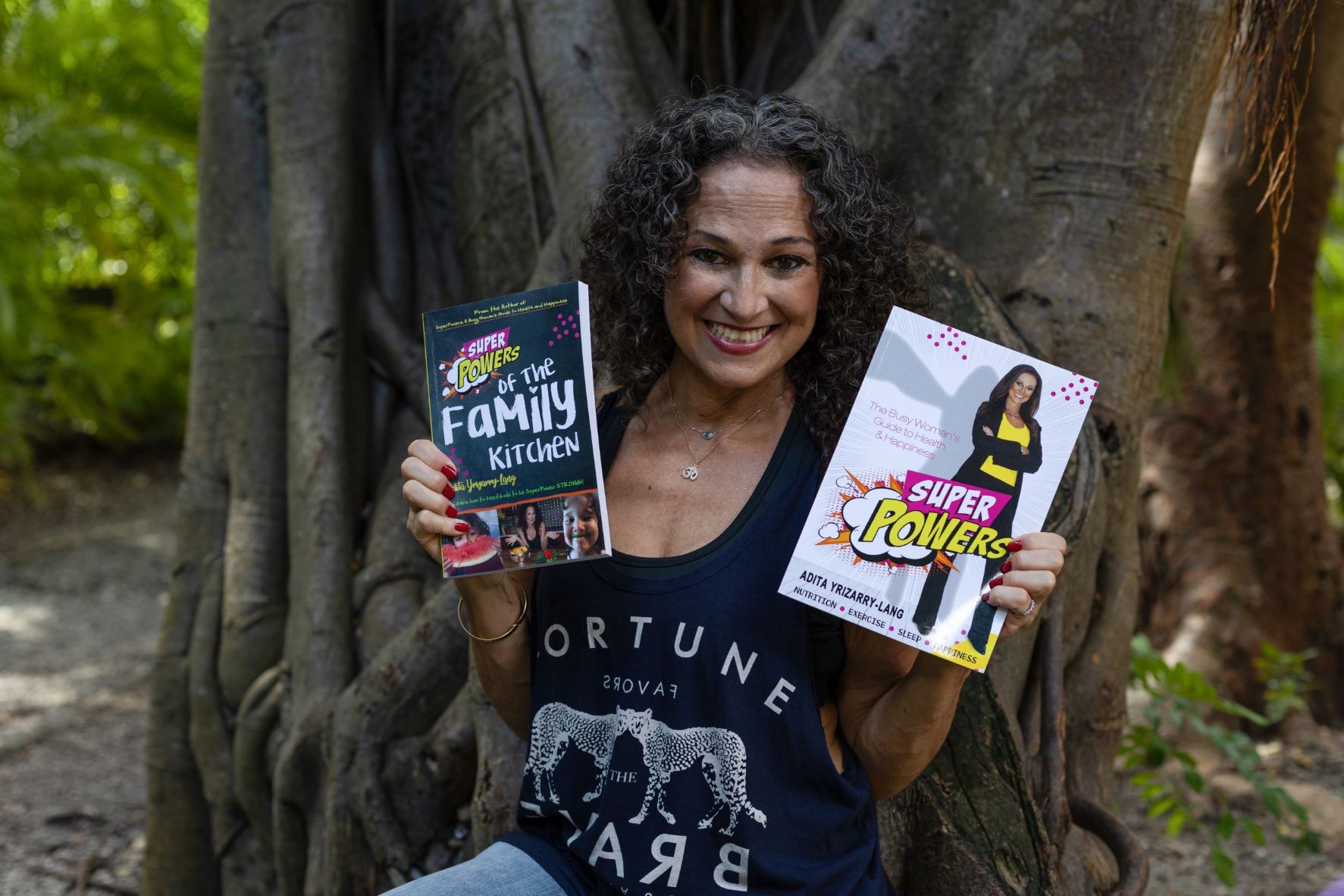 With Peace, Love, and Health,
Adita
Don't forget to SHARE this with all your peeps, we need to spread the love. Thank You!
©Copyright 2023, Adita Lang. Adita Lang works with individuals and groups to maximize their health through exercise and nutrition. She is available for Coaching and Public Speaking.
For questions or booking, please email her at info@AditaLang.com.
For recipes, lifestyle tips, and more visit her at www.AditaLang.com.