---
Train your Body for a Successful Day with my 5 Top Exercises
AditaLang
Workouts were designed to help the body move through its natural states of movement.
Basically, we had to create something, because there was no more hunting and gathering going on. We became sedentary and the sofa became our friend.
Our bodies are meant to move, they are designed to lubricate the joints and rev up the engines.
We lift, push, and pull to maximize the strength that is innately ours. Taking the easy way out by parking the car too close to the door, and using the elevator, hurts us more than we can imagine.
A workout really has no set definition, the key is moving the body, lifting heavy things, and increasing your heart rate whenever possible.
Here are my top 5 movements to squeeze in between the business of your day.
SuperPower Squats – It is no different from sitting and standing, just don't sit and get comfortable…stand right back up! Be sure to keep the abdominals tight and the chest lifted.
SuperPower Lunges – You can do these stationary or alternating. Just keep in mind that there are more cardio benefits from moving! Remember your chest up, shoulders back, and abs in. Oh, and one last thing, keep the front knee always over the ankle.
SuperPower Running – No need to run for miles, simply give it a little jog around the block or around the house, get your heart rate active or use this as the intermission between exercise sets.
SuperPower Abs – Your abdominals connect from your rib cage to your pubic bone. Contract your ribs while you crunch and watch how quickly that tummy flattens.
SuperPower Push Ups – The best arms ever, come from pushups. Start out from your knees until you build up strength, then progress to your toes to make those vanity parts shine brightly.
The key to lean living is engaging your muscles whenever possible.  House cleaning, gardening, and so many other activities, actually count in creating energy and strength throughout the body.  Put a little pep in your step and you will become a calorie burning machine during your daily activities!
With Peace, Love, and Health,
Adita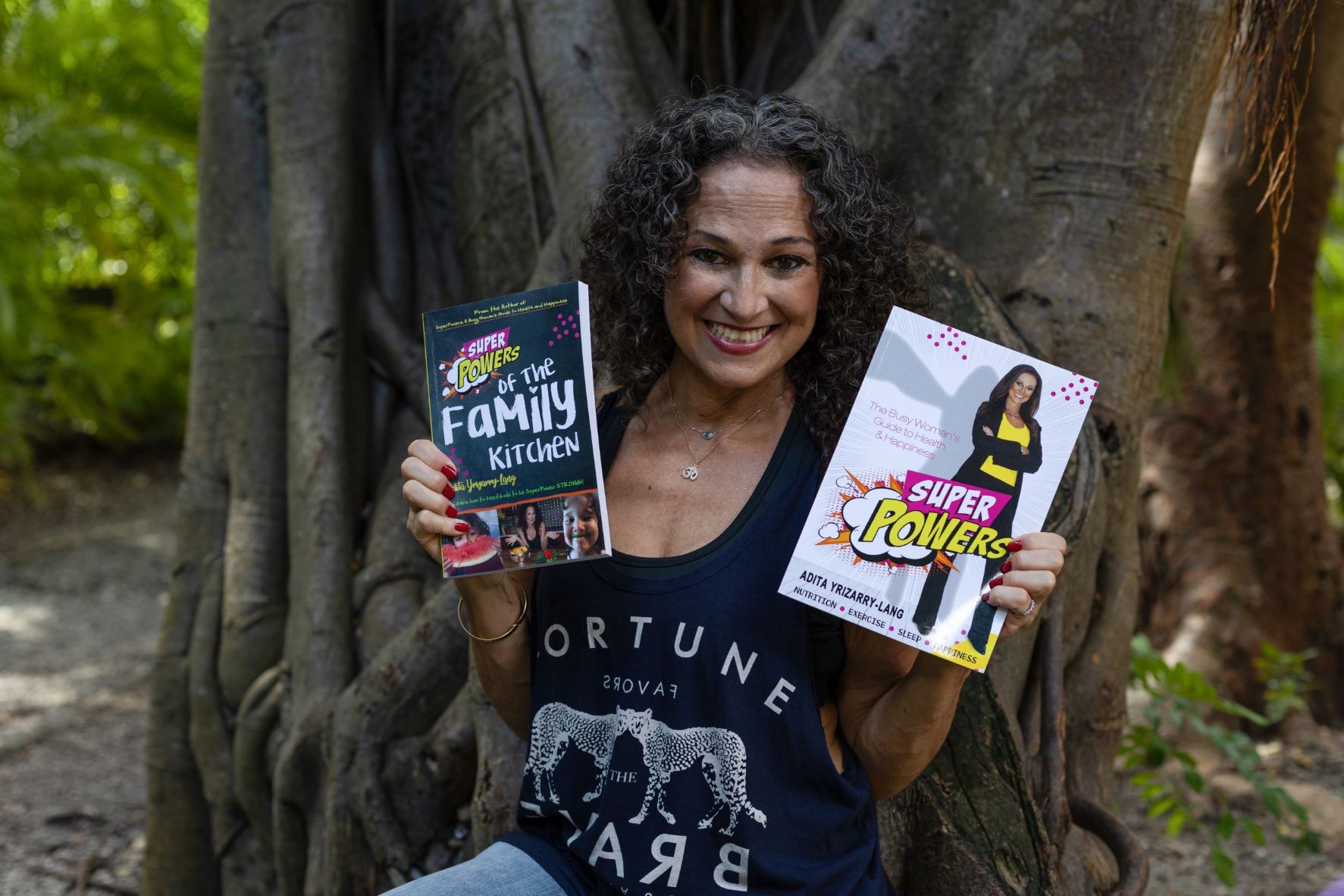 Let me know what you'd like to see for future posts or recipes in the comments section below. And don't forget to SHARE this with all your peeps, Thank You!
©Copyright 2023, Adita Lang. Adita Lang works with individuals and groups to maximize their health through exercise and nutrition. She is available for Coaching and Public Speaking.
For questions or booking, please email her at info@AditaLang.com.
For recipes, lifestyle tips, and more visit her at www.AditaLang.com.